Get to Know Day Kimball Healthcare
Day Kimball Healthcare is a healthcare leader in the community it serves. In order for us to accomplish this, we rely on a dynamic and diverse group of employees in a variety of challenging roles. Our employees are crucial to serving the needs of our community and we value and reward individual talent and commitment with:
A variety of career paths and possibilities
Work-life balance
Competitive compensation and benefits
Support and expertise through peers and coworkers
Training and skills enhancement programs
Our environment fosters a culture that is supportive, dynamic and encourages professional growth. We also offer a competitive compensation and benefits packages. We provide our employees with the opportunity to achieve personal success and career satisfaction.

As the largest employer in northeast Connecticut, Day Kimball Heathcare (DKH) is committed to attracting, developing and retaining a diverse and talented workforce. DKH believes equal employment opportunities and the diversity of our workforce contribute to the strength and success of the organization.
Affiliations with Institutions of Higher Education: Training and Education for Future Healthcare Professionals
Day Kimball Healthcare is proud to support the education and training of future healthcare professionals from several higher education institutions in Connecticut and southern New England.
We work with students from UCONN, University of St. Joseph, MCPHS, Simmons College, and several other institutions to provide excellent practical training experiences for future nurses, pharmacists, Physician's Assistants, Nurse Practitioners, and Physicians. We welcome these students into our community and provide them with a rich variety of internships, preceptorships, clinical rotations, and other hands-on clinical experiences, in the hospital as well as in the Day Kimball Medical Group practices.
By giving students an opportunity to work side-by-side with our dedicated physicians and staff, and to get to know our patients and our community, we create opportunities for these future healthcare professionals to choose Day Kimball as the place to start their careers.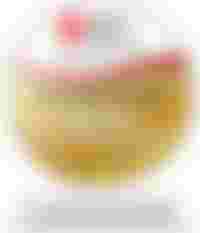 Day Kimball Healthcare is an equal opportunity employer and is committed to a diverse workforce. In order to ensure reasonable accommodation for individuals protected by Section 503 of the Rehabilitation Act of 1973, the Vietnam Veterans' Readjustment act of 1974, and Title I of the Americans with Disabilities Act of 1990, applicants that require accommodation in the job application process may contact 1-860-928-6541 Ext. 2296.